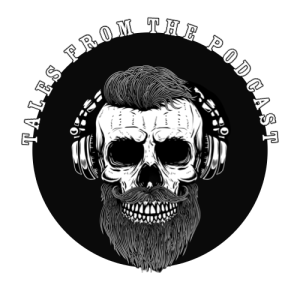 Tales from the Podcast is a weekly, terrifyingly fun podcast, that watches, discusses, and reviews every episode of the HBO cult classic, Tales from the Crypt, as well as other horror franchises, film or tv! Join your host Justin "JB" Bussell and a slew of guests as I dig deep into this vault of horror!
Justin Bussell (JB)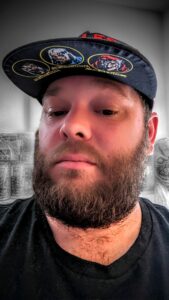 JB is a passionate fan of all thing's horror (especially anything related to EC comics) as well as music and gaming. He has also been featured in a film or 2 and produced some films, and also did some stuff with the queen of screams herself Malvolia as well and can now add comic book author to his resume!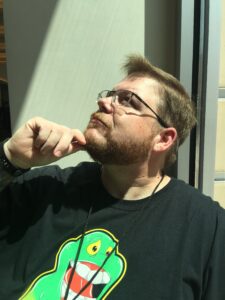 Jeff is a lifelong horror fan who was forged in the fires of 80s slashers and has an affinity for weird 70s horror films.  Along with horror, he's also a huge Batman fan as well as a reader of Stephen King.  When he's not playing video games or watching as much pro wrestling as he can get his hands on, Jeff also hosts the Skewered Universe Podcast with his wife Leiann where they review movies in an interesting way.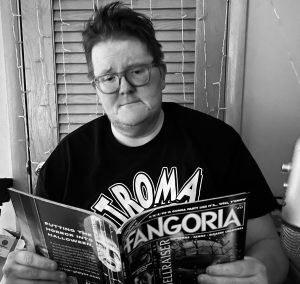 Growing up Uncle Ron never wanted to get into horror, it was just thrust upon him at an early age when he caught Bubba hooking Pam in his kitchen. 37 years later he has written, directed, and hosted all sorts of horror content. Amazing how a hook works.
Join Us On Patreon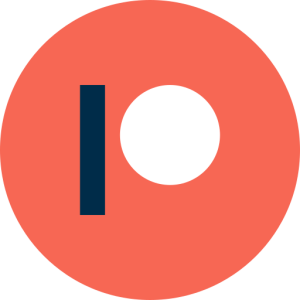 Tales of Shock and Terror Store
(Click picture to go to store)